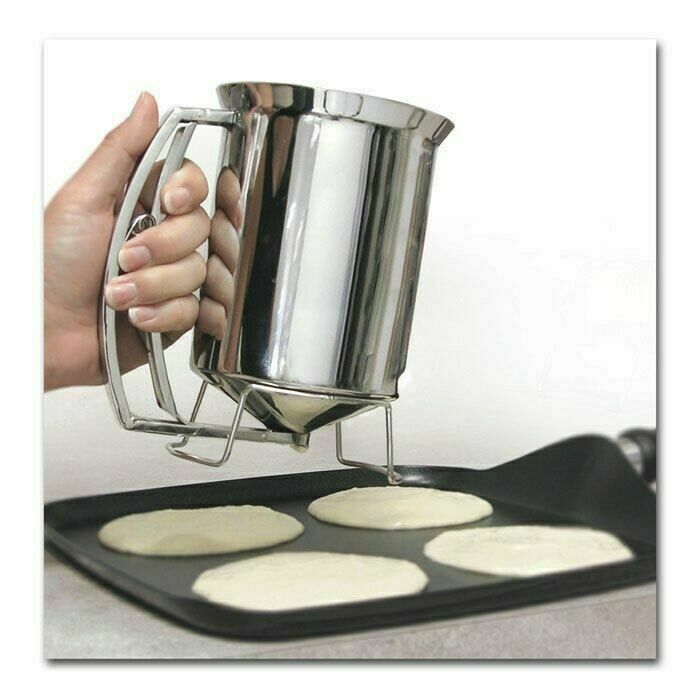 Pancake Batter Dispenser - Stainless Steel
Regular price $44.99 $29.95 Sale
Pancake Batter Dispenser - Stainless Steel - Holds 3 Cups of Batter
Make perfect pancakes without the mess of spilling from bowls and spoons. 
Dispenses batter for consistent size pancakes every time. Also great for making crepes, waffles cupcakes.
I use this one at home. The dispenser holds enough batter to make about 24 5-inch pancakes.
Great gift for anyone who loves pancakes.
Features:
Durable Stainless Steel Construction
Spring Load Pull Trigger -Gravity Fed Dispensing
Capacity is 3 cups of batter
When in use, please place on a plate, the item will make a small drip after your pancake is made.

30-DAY MONEY-BACK GUARANTEE
Unhappy with your Pancake Batter Dispenser? We'll take it back. We stand by our high-quality products and your Satisfaction is 100% Guaranteed!